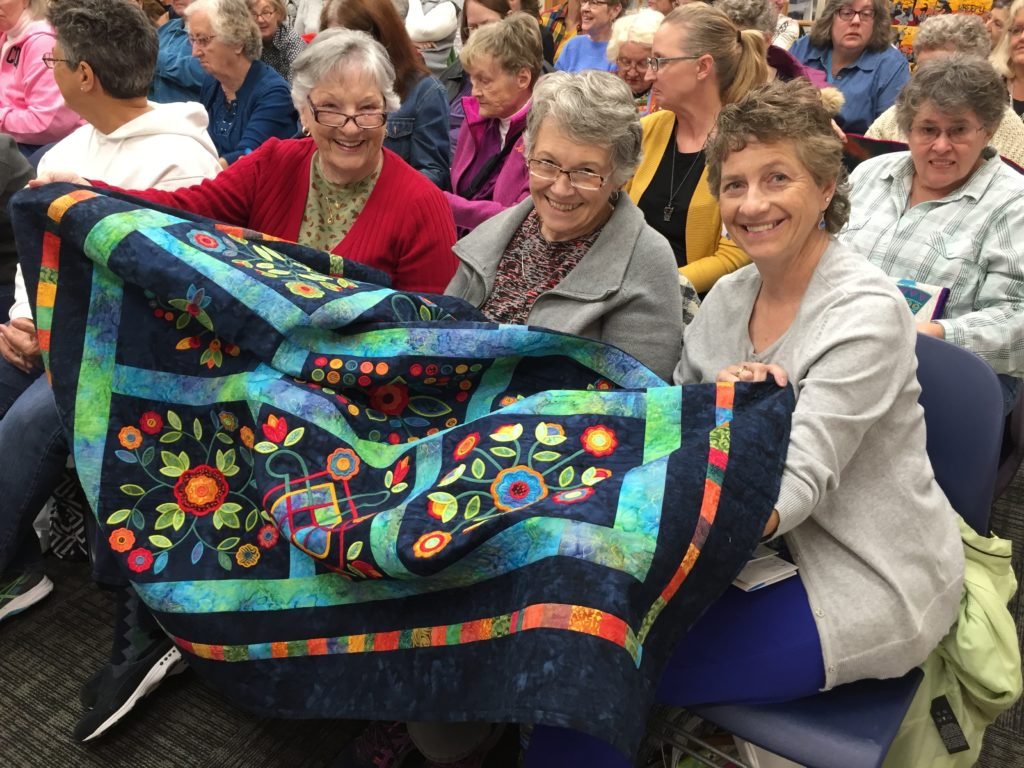 This fun and inspiring event is filled with creativity based on different sewing techniques. Elaine, our Husqvarna Viking Educator, will be travelling to Cochrane with a trunk show and demonstrates new ways that the latest stabilizers, notions, feet, hoops, and much more can change your sewing life! Don't miss out on all the new products developed and released just for you - and get extra special pricing to take them home.

This 3-hour trunk show lecture is a great way to spend a few hours laughing and learning with friends, so don't forget to call all your crafting friends.

Event fee is $10, but you will receive a $10 coupon at the event to spend on something for yourself.
Bring nothing but yourself, a friend, and questions about our current products - let us do the rest.

LOCATION: NeedleWorks Studio Canada, 142 Third Ave, Cochrane, ON


WHY YOU SHOULD NEVER MISS A GUEST SPEAKER, TRUNK SHOW OR WORKSHOP
When your local sewing store brings a special guest teacher to you, you should make every effort possible to attend.
If you add up what it would cost to travel, attend a quilt show, take a sewing workshop, stay a couple nights in a hotel and eat, a sewing class could easily cost $500 – $2,000 or more. Think about all the money you will save for future sewing purchases like that new sewing machine you have been eyeing!
Guest speakers bring a wide array of outside information, fabric samples in unique color combinations and have an expertise level that is beyond valuable. Their stories will inspire. Their creations will excite all the senses. Their terminology might be just the twist you need to hear. Their influence on you can last a lifetime. Education is never ending. Guest speakers are even inspired by you. Be sure to join in on the never ending circle of continued education – from teacher to student and from student to teacher!
It is pretty special when stores bring in guest speakers, hosts special events or offers unique hands-on workshops. Since these events may only be a one-time event, try to arrange your schedule to attend. Sign up a friend so the two of you will have something fun to look forward to together.